Now is the time to make your bottom the top of your to-do list with Qwo®, the first and only FDA-approved injectable to treat moderate to severe cellulite in the buttocks of adult women. It takes 3 treatments scheduled 3 weeks apart to treat an area. 90% of all women have cellulite and even though cellulite occurs naturally, 49% of women are bothered by their cellulite.
How Qwo® Works?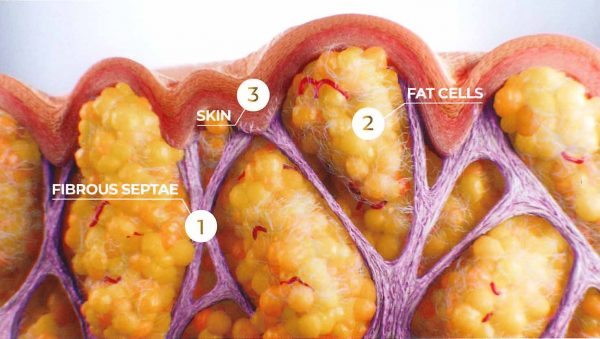 The main cause of cellulite is the fibrous connective tissue called fibrous septae. When the skin thins with aging (3), and the fat cells enlarge and push against the skin (2), the fibrous septae bands thicken and push against the skin to create dimples (1). Hinse the visible cellulite on the buttocks, thighs, and arms.
Qwo® is an enzyme called collagenase. These enzymes are thought to target the structural causes under the skin, where cellulite starts to release fibrous bands, redistribute fat cells, and stimulate the growth of new collagen.
Are you a good candidate for Qwo cellulite treatment?
The best candidates are adult women who have moderate to severe cellulite on either the buttocks, thighs or upper arms.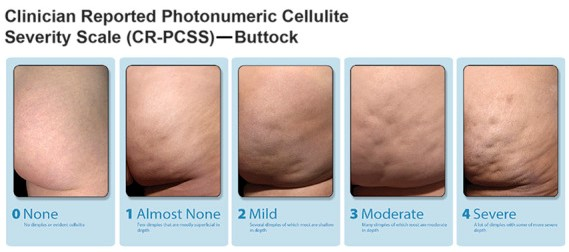 Some patients may have dimpling due to skin laxity and this type of dimpling is not appropriate for Qwo®. Please call Ageless Aesthetics MediSpa at 505.473.SKIN for a FREE consultation to see if you are a good candidate for Qwo® which is required prior to scheduling a Qwo® Injection Treatment.
Do not receive a Qwo® treatment if you are allergic to collagenase, bleeding disorders, are pregnant or plan on becoming pregnant, or if you are breastfeeding or plan to breastfeed.
Preparing for the Qwo Procedure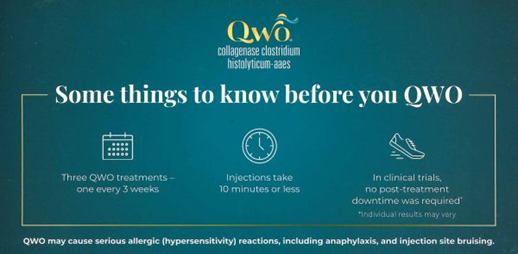 Bruising is to be expected. Patients are likely to get a profound bruise at the site of the needle injection. Photos will be taken prior to any injection. Each dimple will be marked as the injection site. Immediately after the Qwo® injection treatment, you will be required to stay lying flat for 10 minutes before getting up to leave.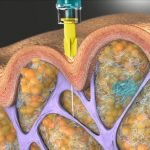 There will be soreness and temporary nodules as if you had a good workout which will resolve in a few days. Wearing compression shorts will help with the bruising and we encourage our patients to use a topical Vitamin K Serum by Revisions Skincare which we sell in the office.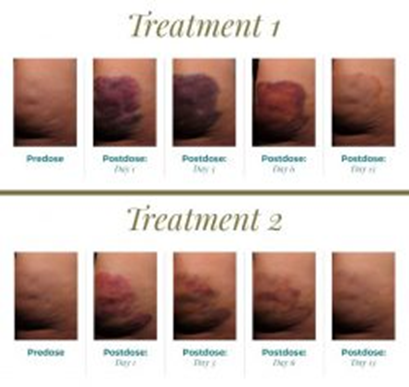 ---
Our Location
Ageless Aesthetics MediSpa
546 Harkle Rd, Suite A
Santa Fe, NM 87505
Phone: (505) 473-7546
Medical spa serving patients in Santa Fe, Agua Fria, Tesuque, Seton Village and the surrounding Santa Fe County, NM communities.