PRP/PRF Facelift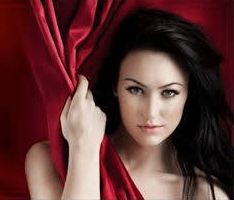 The PRP/PRF Facelift Procedure is a non-surgical facial enhancement treatment that uses your own growth factors derived from your own blood cells (PRP) to enhance the skin of your face and provide a healthy glow. We are certified to perform the PRP/PRF Facelift Procedure to improve the skin of your face without invasive surgery. Unlike a traditional facelift, which requires surgery and a considerable recovery period, the PRP/PRF Facelift Procedure improves facial volume and appearance the same day with no downtime. As the face ages, skin loses collagen, muscle and fat volume which causes a loss of support resulting in sagging skin.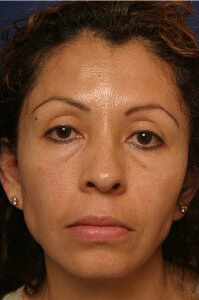 BEFORE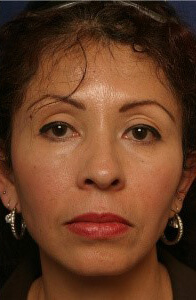 AFTER
By using natural growth factors, PRP, taken from a sample of your own blood combined with a hyaluronic acid dermal filler we will inject the mixture back into your skin to reduce facial creases and wrinkles instantly. The intention of the PRP/PRF Facelift Procedure is to make your skin appear firmer and younger with more visible volume, better color, and a healthier glow.
As simple as giving blood for a lab test, a sample of your blood is processed to extract the platelets. Platelets are specialized cells that stimulate the production of collagen to initiate healing. This platelet-rich plasma (called PRP) is made into a Platelet Rich Fibrin Matrix (PRFM) and is injected back into your skin. These growth factors stimulate your skin's stem cells to thrive and grow to create a younger-looking appearance.
Frequently Asked Questions
What Makes the PRP/PRF Facelift Procedure Unique?
The combination of products is what sets this technique apart from its facelift and injectable filler counterparts. The entire procedure takes about 1 ½ hours and starts with your blood being drawn similar to any other blood test you may have taken in the past. Once blood has been collected, it is then centrifuged to separate the platelets from the red blood cells, giving you PRP.
The platelets are then introduced to a calcium chloride solution which causes them to release growth factors, PRP. Small amounts of hyaluronic injectable fillers may be added to the mixture if needed. Once all of the ingredients have been combined, a small gauge needle is used to inject the product into specific areas of your face which has been numbed with a topical anesthetic. The procedure is very tolerable with minimal discomfort and little downtime.
What are the Results?
The PRP/PRF Facelift Procedure works at the stem cell level generating new tissue. This procedure can restore volume, color, and a healthy glow to your skin. There is an immediate filling of major fold lines as well as smoothing and tightening of the skin. The skin also has a healthy glow after the procedure due to increased blood flow which usually becomes evident approximately 3 weeks after the procedure and continues to improve for up to 12 weeks. Results last at least 9 months to 2 years.
What Can be Done with PRP Using the Techniques of the PRP/PRF Facelift Procedure?
Decrease the glabellar lines (the 11 lines between the eyebrows)
Decrease the lines on the forehead
Augment the cheeks and balance the face
Decrease Nasolabial folds
Decrease smile lines
Fill in acne scars
Smooth the vermillion board (the edge of the mouth)
Decrease the marionette lines (from the corner of the mouth to the chin)
Augment the chin
PRP Facial

The PRP Facial does not involve the use of any dermal filler products or injections. Instead, it utilizes a micro pen, or a microneedling system, and PRP (platelet-rich plasma), which is derived from a sample of your own blood. This natural procedure is ideal for people who want a gradual, but noticeable improvement for fine lines, wrinkles, acne scarring, skin discolorations, and luminosity of their skin. Platelets in your blood contain a large number of growth factors that have the ability to stimulate the production of collagen and elastin. Platelets also have a significant role in blood vessel formation, the cellular division of fibroblasts (the most common cells in connective tissue), and in synthesizing hyaluronic acid (a common ingredient found in most dermal filler products).
Natural collagen production helps to improve the appearance of fine lines, wrinkles, acne scarring, even pore size while hyaluronic acid can improve the volume and tone of your skin resulting in a more youthful appearance. The PRP Facial procedure helps restore or enhance areas, which require a volume. Improvement of skin texture and tone can be noticeable within 3 weeks and improvement continues for the next 8 months as more collagen and elastin is built under the skin. Areas of treatment include cheeks and mid-face, wrinkling around the eyes, smile lines, nasolabial folds, neck, jowls, chest, acne scarring, hands, and more.
Frequently Asked Questions
What Happens During the Procedure?
Our aesthetician will assess your skin concerns, perform a skin analysis, and recommend a treatment plan. After your skin is cleansed and prepared, a topical anesthetic cream is applied. A sample of your blood is then taken from your arm and is processed in our laboratory to extract the PRP (platelet rich plasma). The PRP is microneedled into the skin with the micro pen and is then applied topically at the end of the treatment.
Is the Procedure Painful?
A topical anesthetic cream is applied to your face before the procedure which makes the entire procedure very comfortable. Most patients do not feel any discomfort.
How Long is the Recovery Time?
There is typically little "downtime". Some redness of the treated area may last a day after treatment and there is a possibility of mild bruising. These affects resolve themselves usually in anywhere from 1 day to 1 week and can be concealed with cosmetics. You can resume your normal activity immediately. There should be no tanning, in the natural sun or tanning bed for at least 2 weeks.
Is it Safe?
This procedure is extremely safe and there is no risk of an allergic reaction because the product used (PRP) is derived from your own blood. The PRP contains concentrated amounts of white blood cells which are actually your body's natural defenders against infections. As a result, infection is extremely rare with our PRP treatment.
---
Our Location
Ageless Aesthetics MediSpa
546 Harkle Rd, Suite A
Santa Fe, NM 87505
Phone: (505) 473-7546
Medical spa serving patients in Santa Fe, Agua Fria, Tesuque, Seton Village and the surrounding Santa Fe County, NM communities.